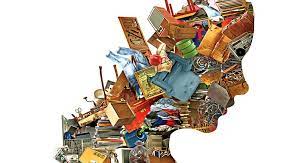 If decluttering was just about tossing things in trash bags, chances are that your home would be clutter-free. Instead, your thoughts and feelings get tangled up in your stuff, making it hard to let go of items that no longer serve you.
Along with discussing some of the most common reasons you may hold onto stuff, professional organizer Susan McCarthy will take you through the process of creating motivating habits that will get you organized. I leave time to answer individual's questions and encourage participants to share their knowledge of local resources for donating items.
Speaker Bio: After emptying her parents' overpacked home, Susan McCarthy took a hard look at her own crazy collection of stuff. After decluttering, Susan made the career change from nature and art teacher to professional home organizer. ​She is a member of the National Association of Productivity & Organizing Professionals. Find Susan at ALessClutteredLife.com.
Register HERE.
This program is sponsored by Friends of Boyden Library.